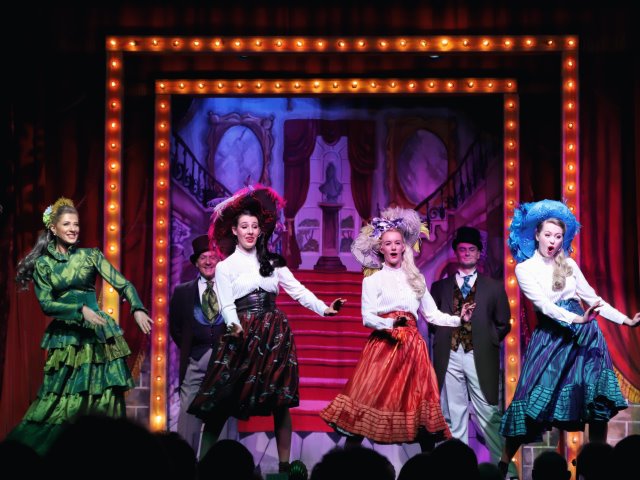 The founder of Brick Lane Music Hall, and our regular host, Vincent Hayes, was awarded an MBE in 2013 for his services to British Music Hall. Vincent is widely recognised as a champion of this uniquely British form of entertainment, having created Brick Lane Music Hall in 1992, at a time when Music Hall was widely thought to have been consigned to history.
As a regular music hall performer and "chairman", Vincent had spotted the potential of Music Hall to continue its appeal for modern audiences when he put on weekly shows at the East End pub, The Lord Hood in Bethnal Green, finding there was soon standing room only. Vincent took the chance of opening Brick Lane Music Hall in the former workers canteen in the old Truman's Brewery in London's famous Brick Lane, the first Music Hall to open in Britain since the early part of the twentieth century, helped along by friends, including Danny La Rue (pictured above with Vincent and Judith Hibbert).
After a move to Curtain Road in Shoreditch, Brick Lane Music Hall relocated to Silvertown in 2003, offering a full programme of shows, including its annual pantomime for grown-ups and specially produced shows, such as the forthcoming Jubilee Show and our 30th Birthday Show. But the theatre has never departed from its roots, which is Music Hall for the modern day, and continues to celebrate Music Hall in all its forms, from comedy and song to specialist acts, from magicians and musicians to mind readers and escape artists, as well as paying tribute to the Music Hall greats, such as Florrie Forde, Max Miller and Flanagan and Allen.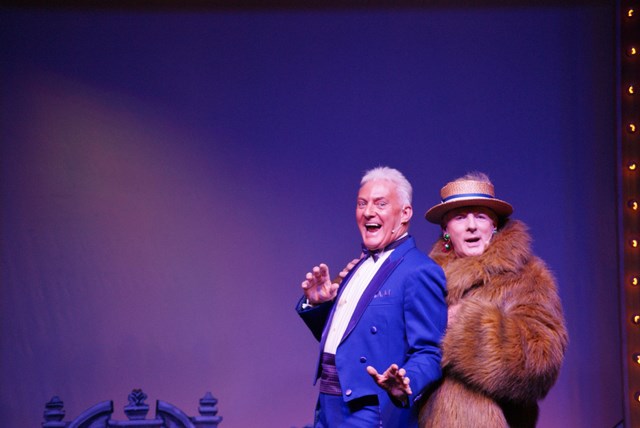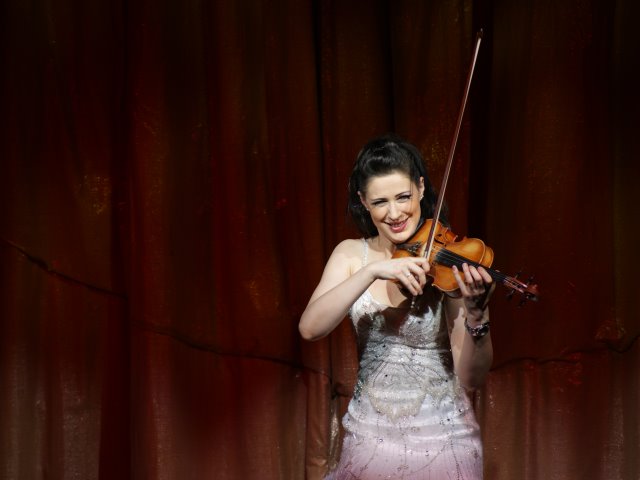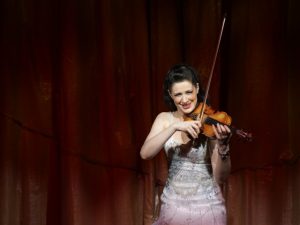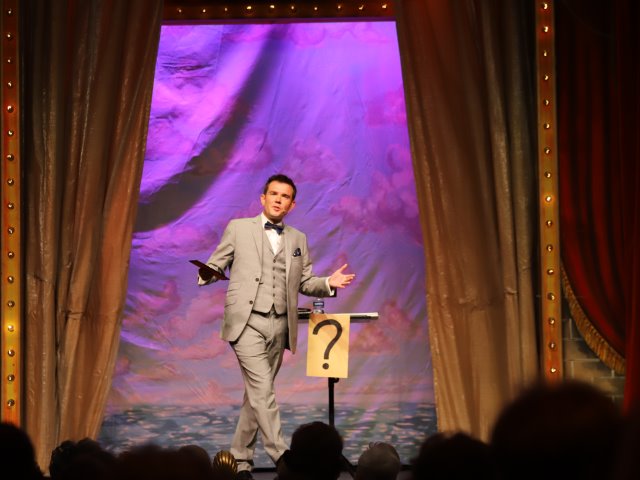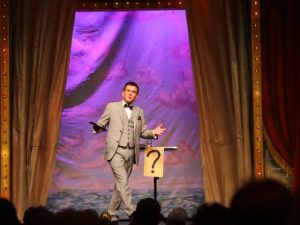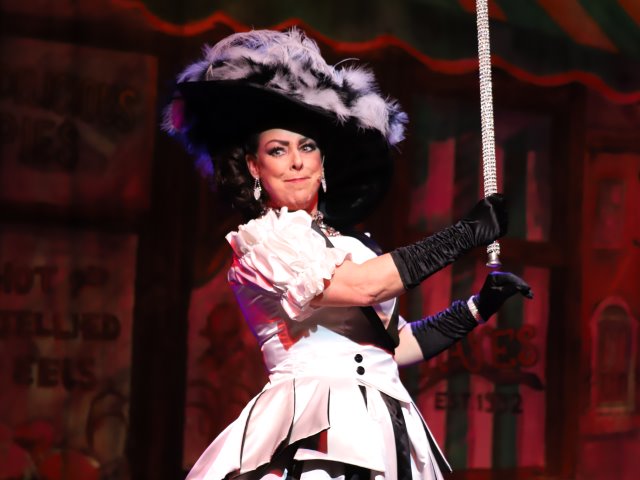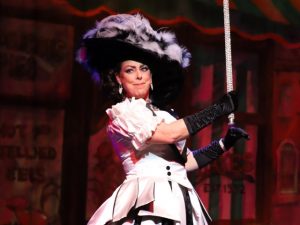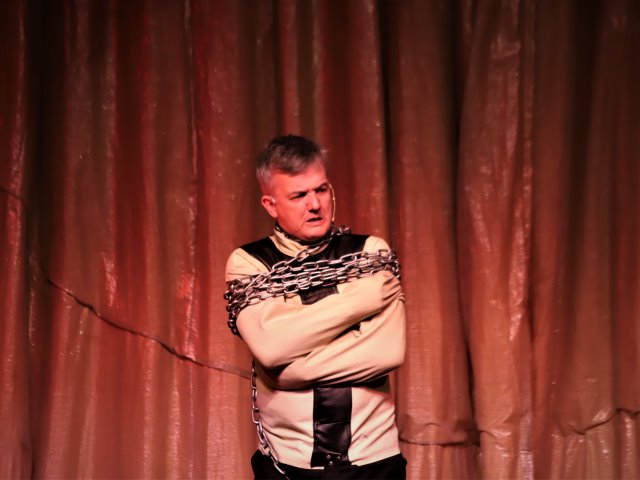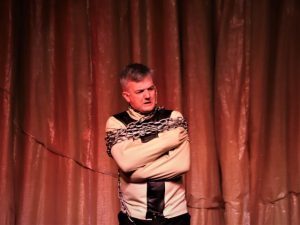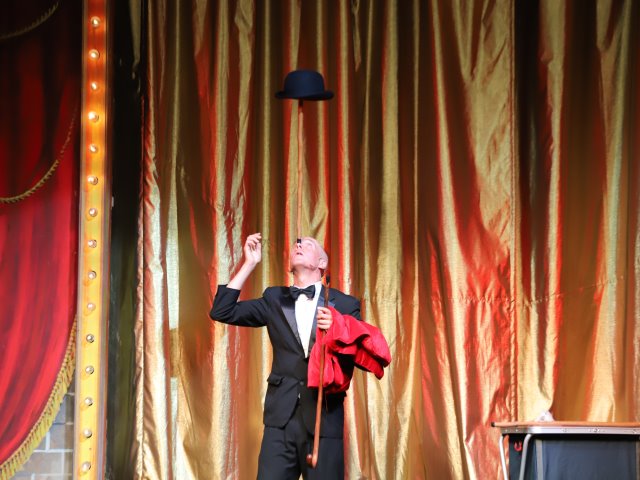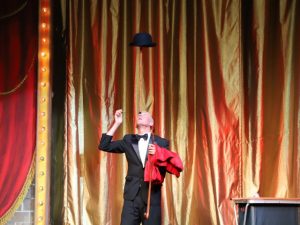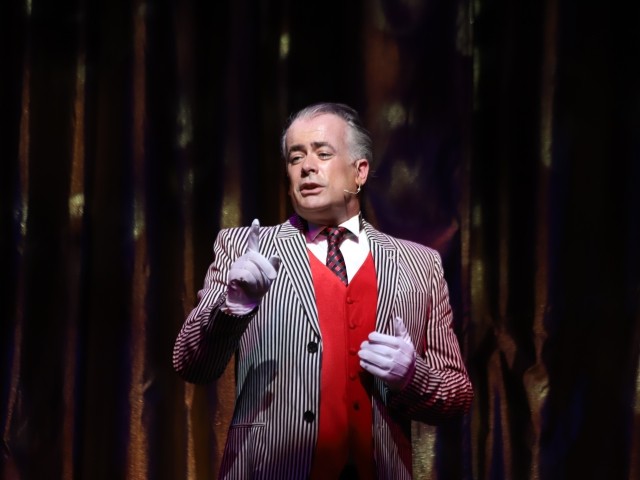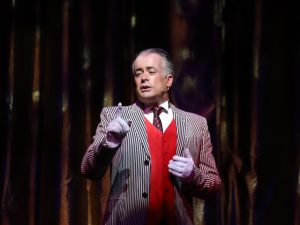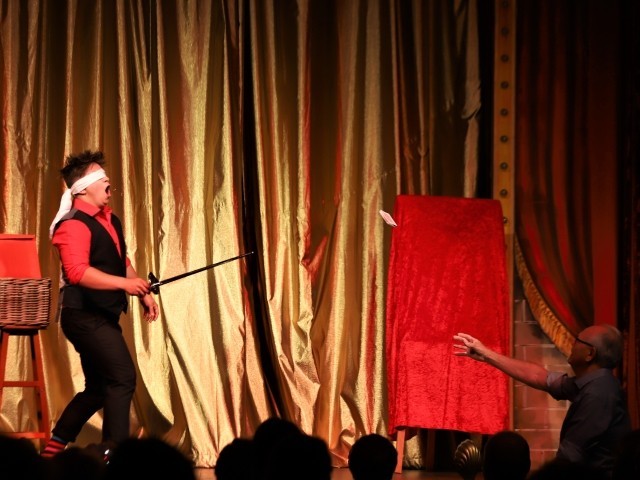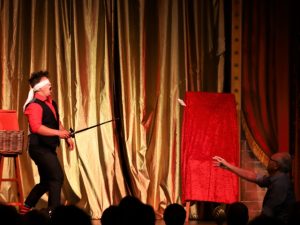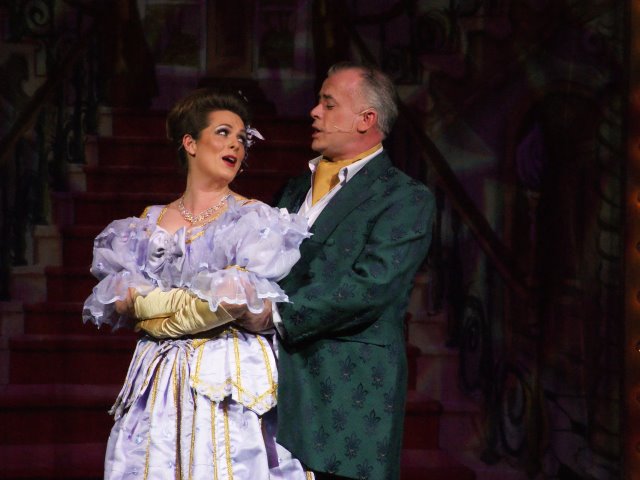 Like all British theatres, Brick Lane Music Hall closed its doors in early 2020 due to the pandemic. With shows only re-starting at the end of 2021, we are particularly excited to present our Music Hall shows in March and May 2022. March's show will star Andrew Robley, Bill Byrne and Lucy Reed, together with guest artists, virtuoso violinist, Victoria Yellop and comedian Jeff Stevenson. We can't wait!
For all bookings and enquiries contact the Box Office on 020 7511 6655.
For dates of all forthcoming shows visit our  SHOW CALENDAR