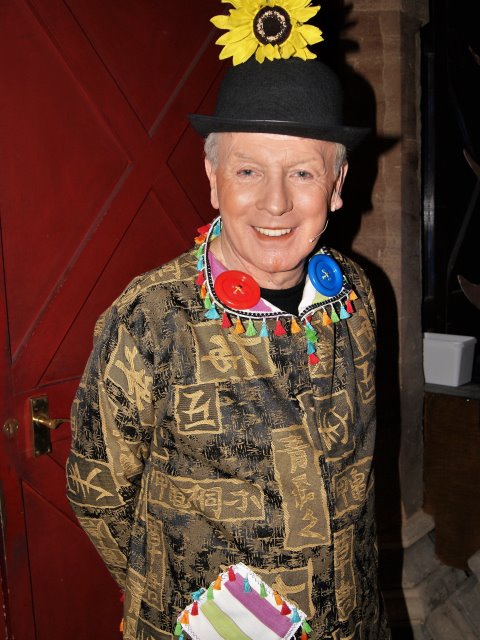 A slave, a genie, a Dame, a Princess, a baddie …. it must be panto' time! Vincent Hayes leads the cast of Aladdin, Brick Lane Music Hall's Annual Pantomime for Grown-ups, which opened today to the first of many full houses.
Pictured above, left, we welcome Nathan Lodge for his Brick Lane Music Hall debut, playing a Villager and Flunkey alongside Sam Sadler (centre) and Jordan Langford (right) who also choreographs the show. To Nathan's left, Shelby Morgan plays Princess So Shy and Principal Boy, Lucy Reed, is Aladdin.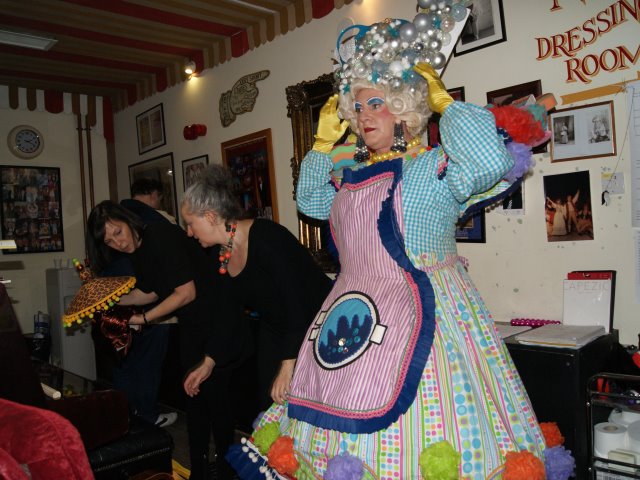 With a record number of costume changes, Widow Twankey, aka Andrew Robley, will have a full-time assistant backstage. Pictured above, Andrew with wardrobe assistant Lisa Dempsey (left) and Producer and Production Designer, Zara Kattan.
Also making his Brick Lane Music Hall debut, we welcome David Phipps-Davis who takes the role of Abanazar (boo… hiss …), pictured here with Brick Lane Music Hall panto' veteran, Nigel Ellacott, who plays The Slave of the Ring.
The Genie of the Lamp is played by the lovely Ben Goffe, a Brick Lane Music Hall regular, making his first appearance in our Annual Pantomime, pictured here waiting for his cue backstage, and dressed to impress, is none other than Mr Paul James, who co-wrote the pantomime alongside Vincent Hayes and plays the Emperor of China.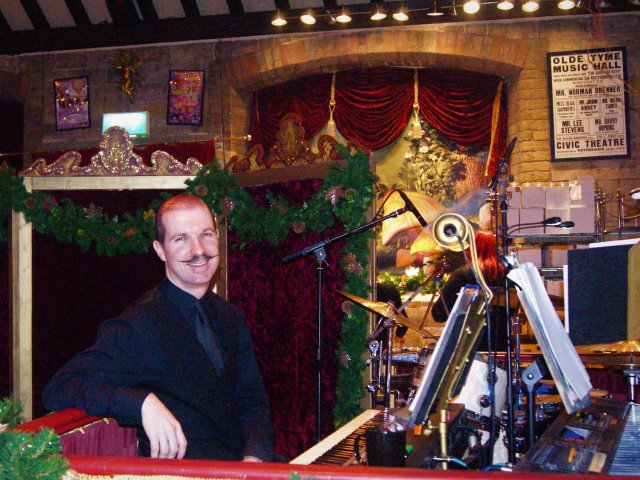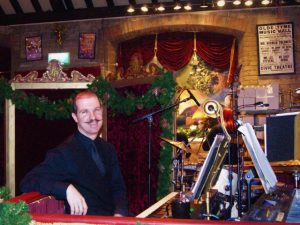 Pictured before the show, Musical Director, Tom Carradine.