Pearly Queens to Grime MC's
June 29, 2023
What a Summer!
August 29, 2023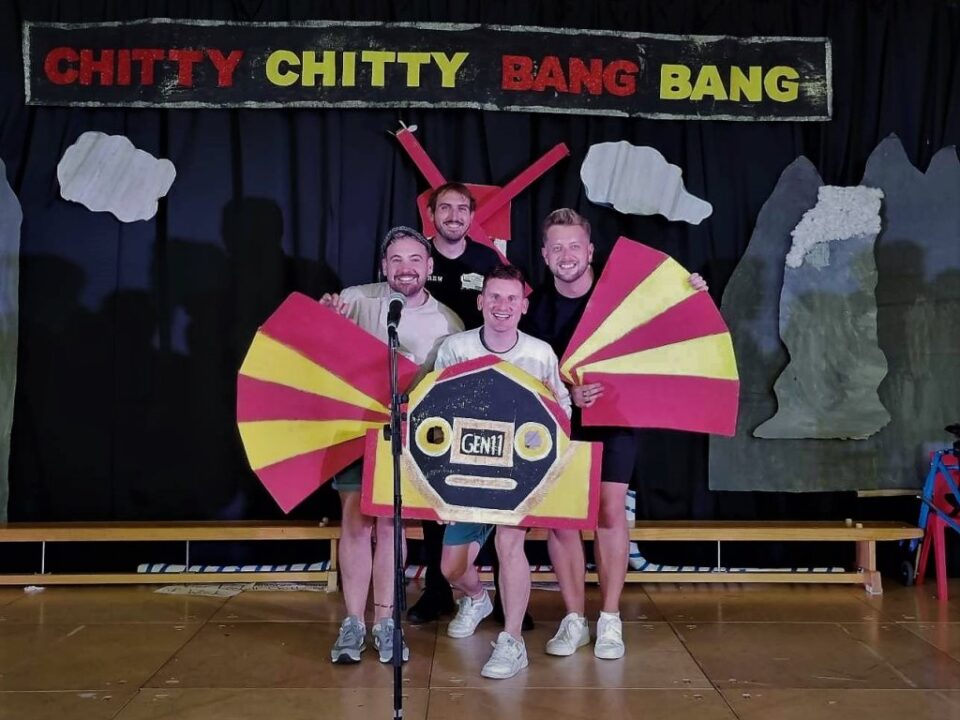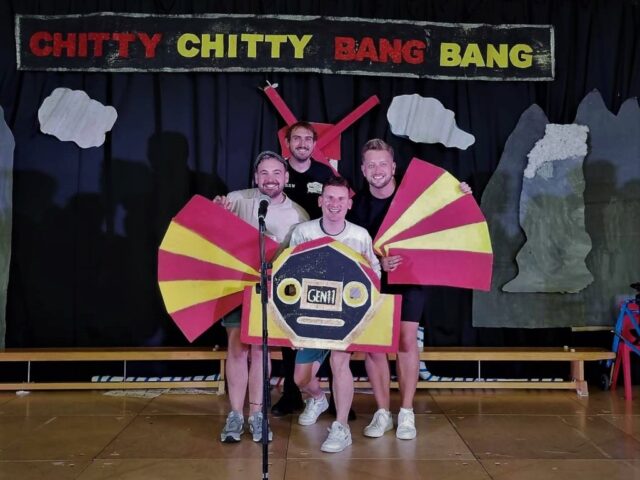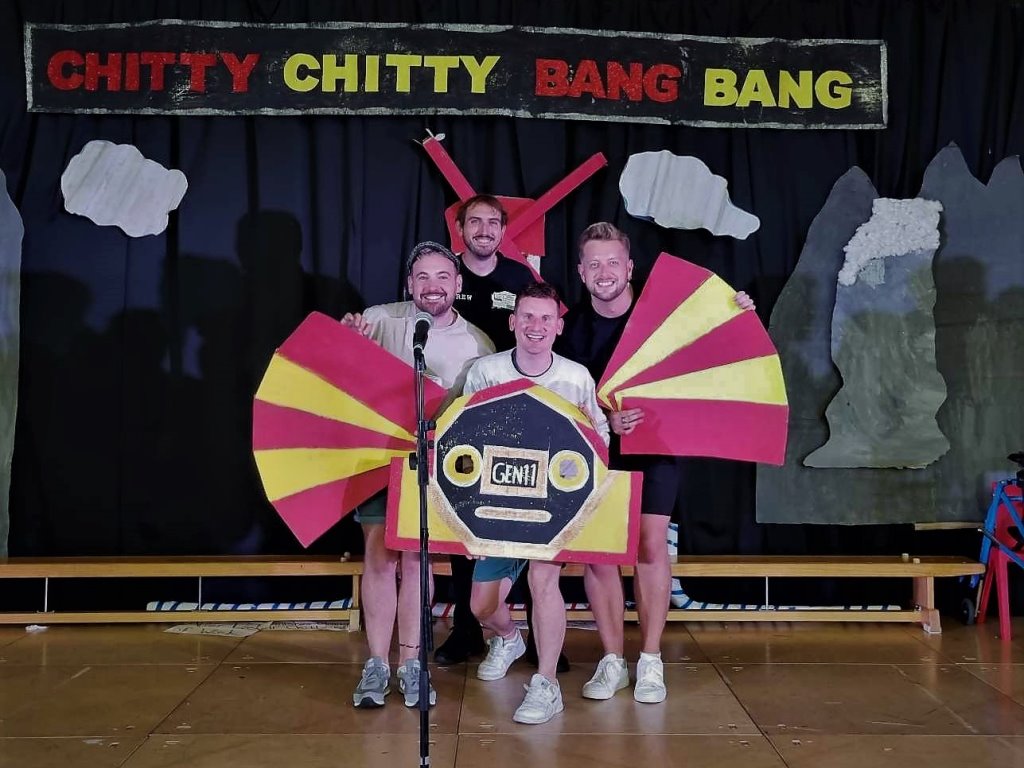 It was back to school for this year's schools team who have been working with Year 6 pupils over a period of several weeks, providing skills coaching from dancing and singing to projection and performance.  Pictured above, Jordan Langford, Jack Pallister, Sam Sadler and Brick Lane Music Hall Sound and Lighting Engineer, Lewis Voigtlander-O'Brien, who were also supported by Shannon Rewcroft.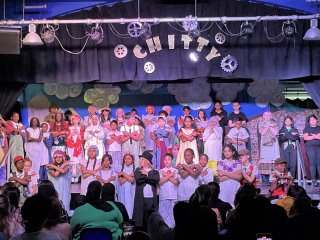 This year the team visited three local primary schools to produce magnificent productions of the musical Chitty Chitty Bang Bang. As ever, alongside the excitement, the project generated confidence among the pupils and amazed both teachers and parents with the level of talent and commitment from the students, who will use this experience as a valuable stepping stone as they move on to secondary school in September.

The schools taking part were Tollgate Primary in Plaistow, Cleves Primary in East Ham, and Clara Grant Primary School in Bow. All three schools belong to the Boleyn Trust under the leadership of Tom Canning CBE.