Festive Greetings!
December 21, 2018
Oh, yes it is!
January 9, 2019
All Aboard for a full year of shows! New listings are available this week from the Box Office for the whole of 2019. Please phone or email for a copy (0207 511 6655 – admin@bricklanemusichall.co.uk) or watch this space for further announcements.

Along with all our regular shows, including the St Patrick's, the St George's Day and Summer Shows, which all receive and update every year, new for Spring 2019 will be All At Sea! – our new interpretation of a show we have performed only once before some years ago – a whirlwind of a nautical carry on cruising on board the SS Brick Lane Music Hall and calling all ports. Last time around one of the stops included New York and we took a short trip to Broadway (pictured above, Vincent Hayes and Paul James gave us their version of 'There ain't nothing like a dame.. '). One currently scheduled stop this year will be Moscow and a trip to the ballet!! (pictured below, Ben Goffe, Andrew Robley and Vincent Hayes performed a pas de trois last year in Aladdin).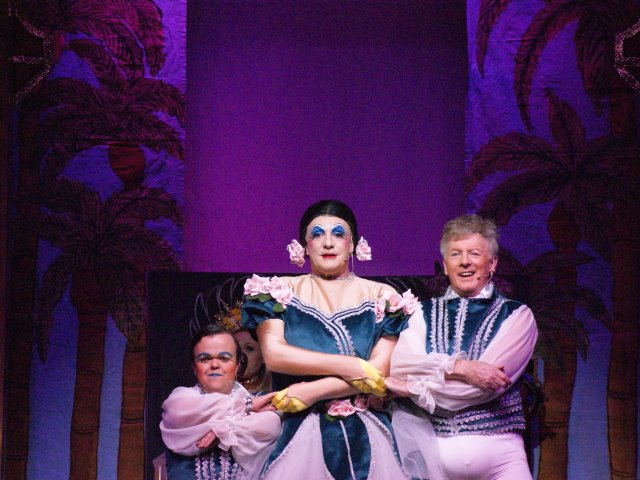 All At Sea! May 25th – June 8th 2019
Please remember to book early for all shows to avoid disappointment.