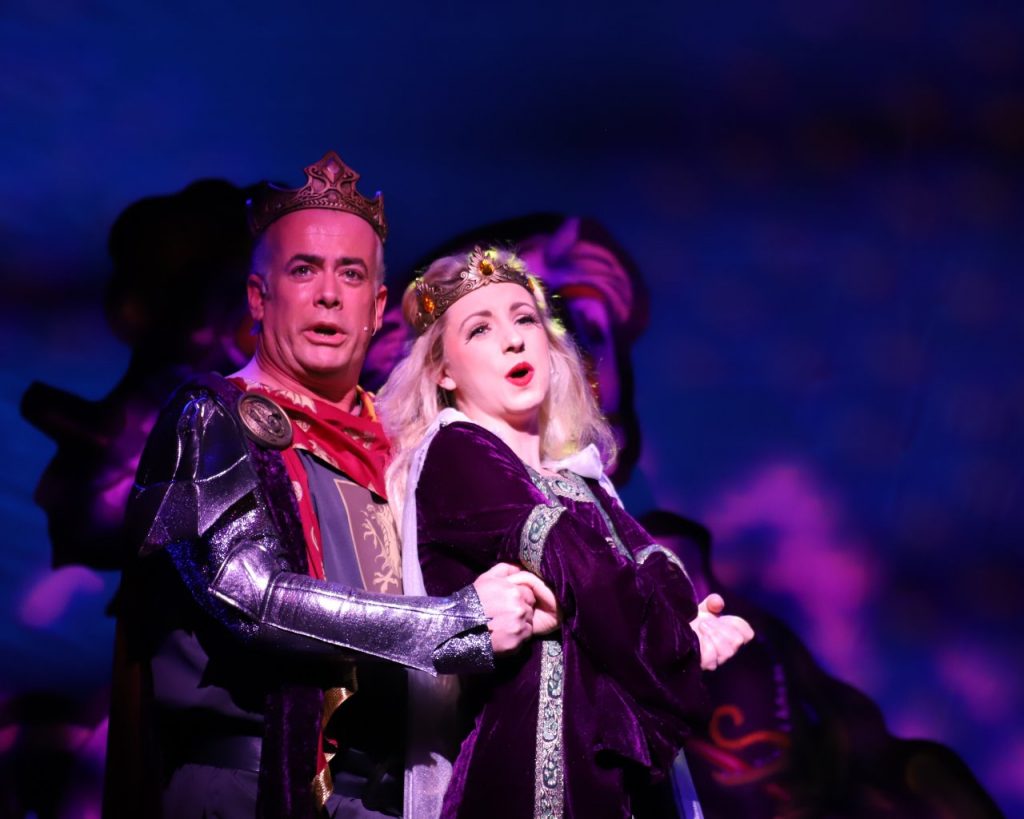 Pictured above, Bill Byrne as Sir Lancelot and Victoria Aindow as Guinevere performing "If ever I would leave you" from the Lerner and Loewe musical "Camelot". In this year's St George's Day Show Vincent Hayes, below, leads a marvelous cast in a fast-moving fun-filled show celebrating everything English!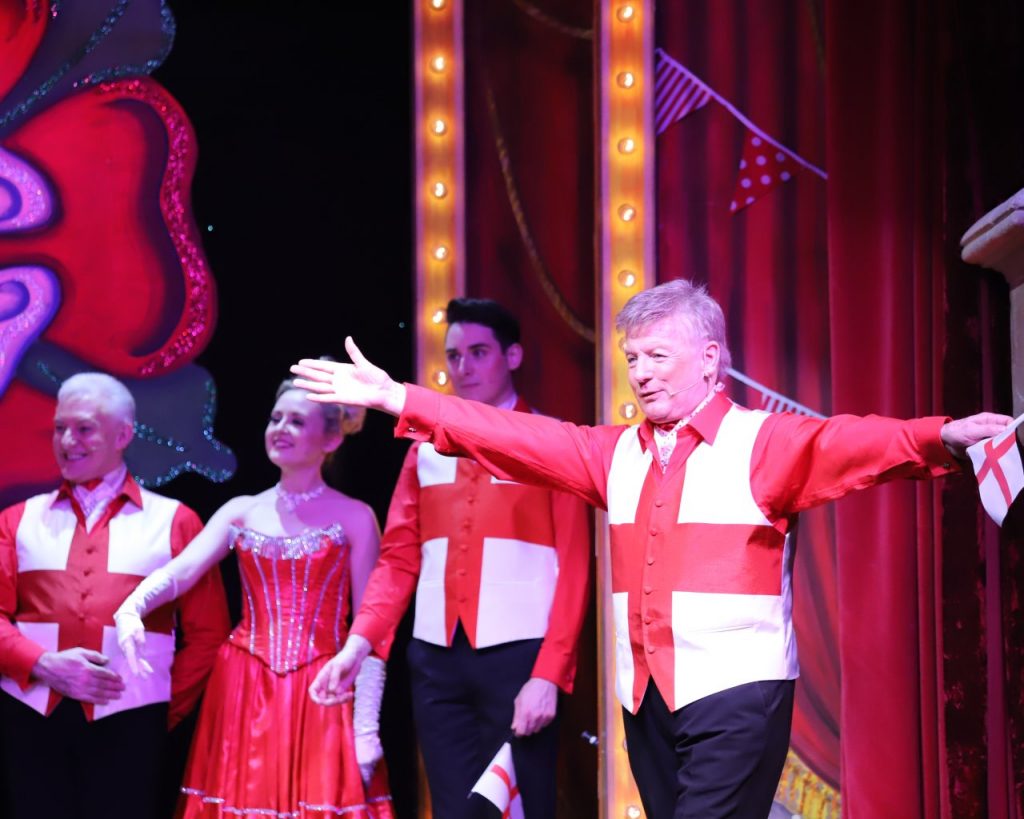 The show included some quintessentially English Gilbert and Sullivan operetta performed by Brick Lane Music Hall's very own operatic ensemble, The F'Anny Cart. Pictured below, The Three Little Maids (aka Charlotte Fage, Shelby Morgan and Andrew Robley).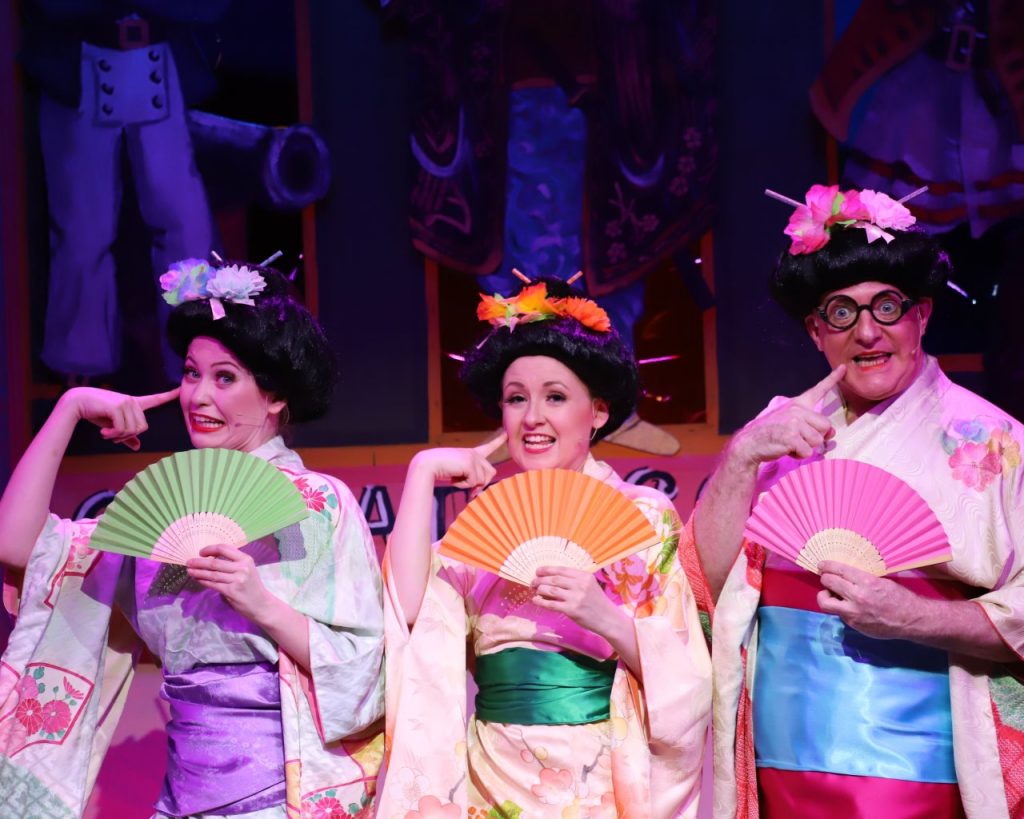 Below, Gilbert and Sullivan Brick Lane Music Hall-style…. from left to right, Bill Byrne, Charlotte Fage, Shelby Morgan, Andrew Robley, Ben Hutt and Victoria Aindow.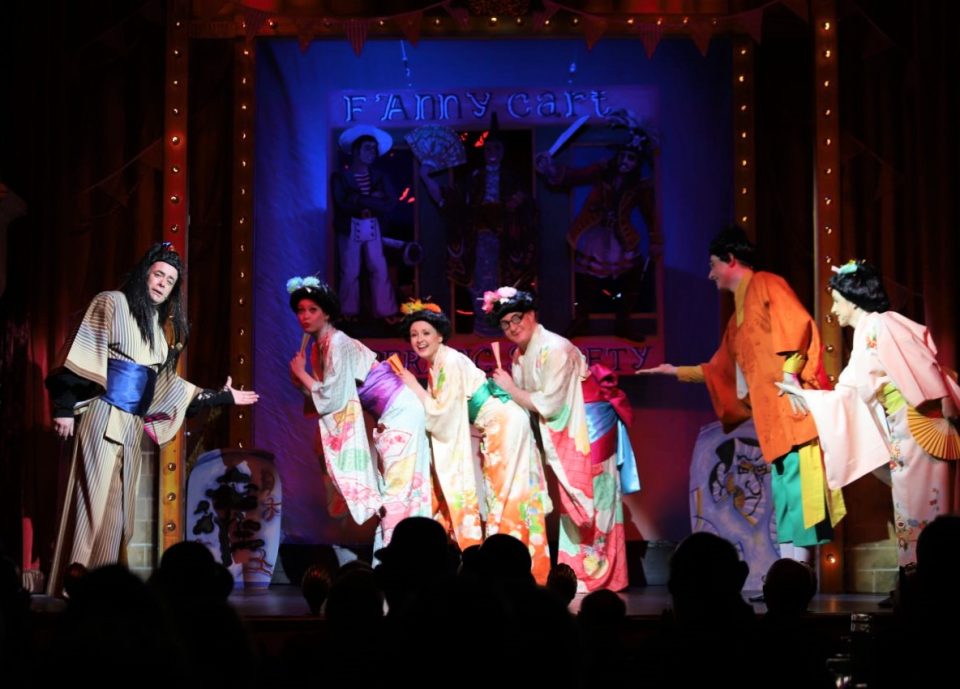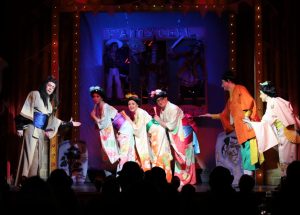 Customer reviews from the opening few days of the show:
"Fabulous."
"It represented all that is best about our great country and the need for the next generation to maintain our heritage."
"It was a wonderful experience."
"Had a fabulous time … great show!!!!!!"
"Fantastic show! I have never been to Brick Lane with out laughing my socks off."
"Absolutely loved it. The finale was so patriotic and actually rather moving.
Seeing it again on Friday!"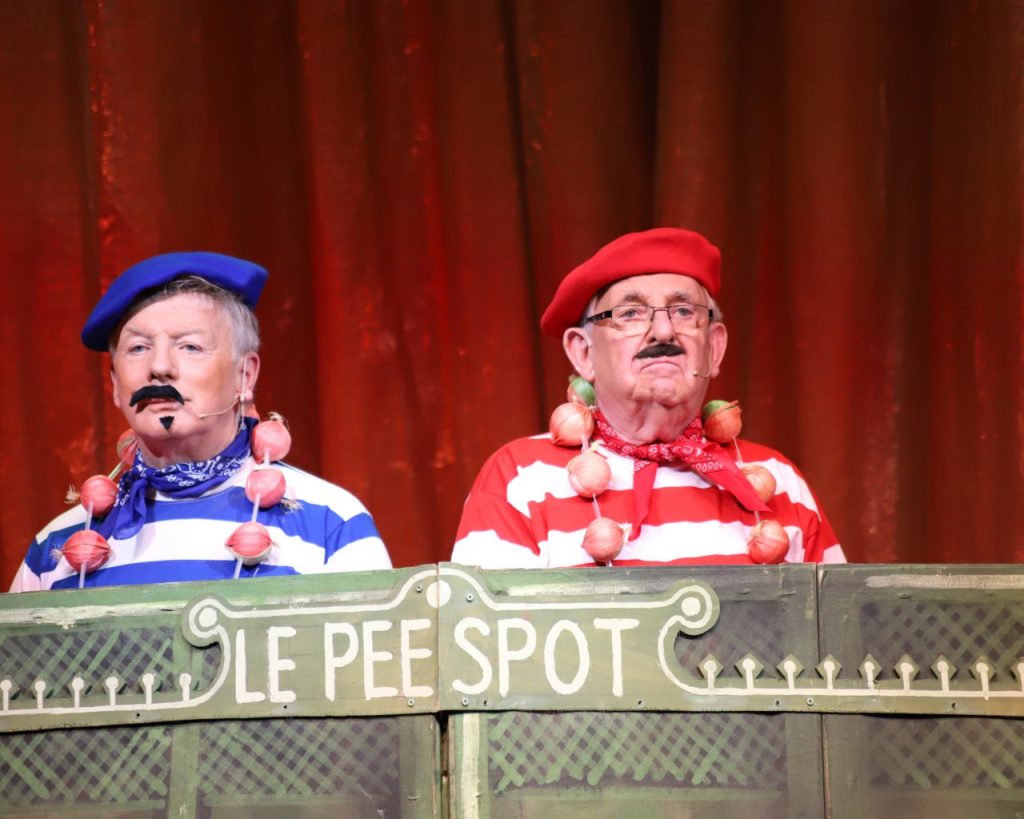 Above, Vincent Hayes is joined by Paul James during a tribute to some of the great British sit coms.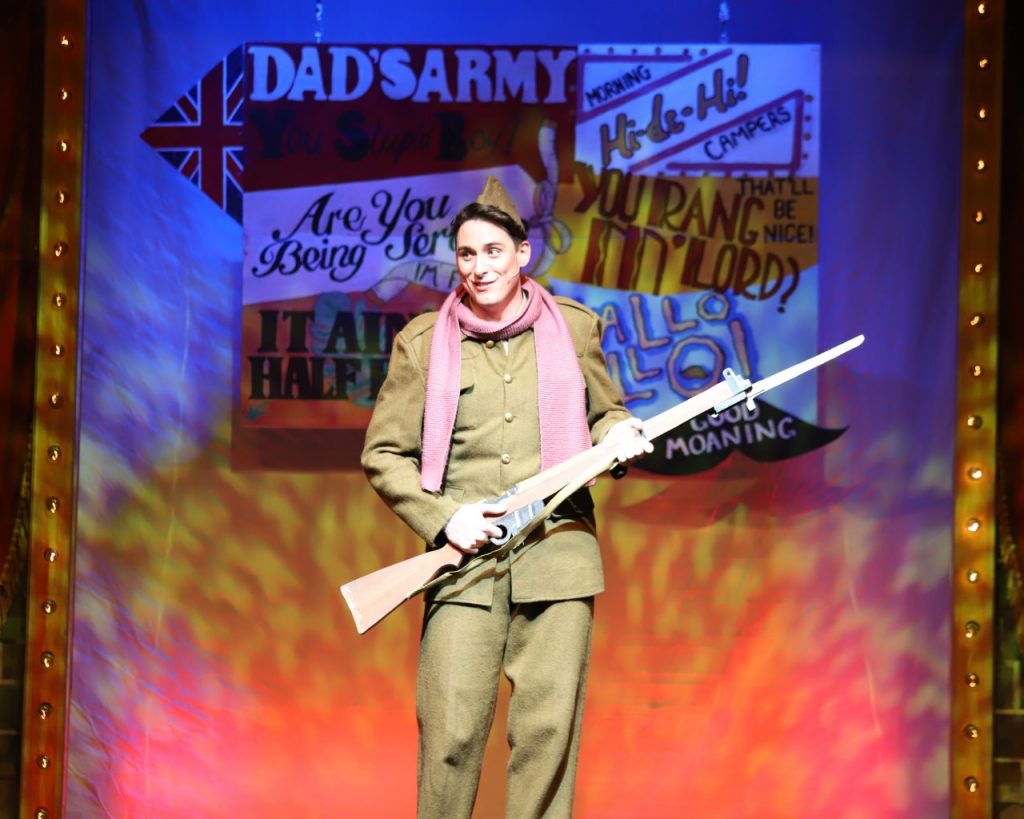 Above, Ben Hutt is Private Pike ("stupid boy"…)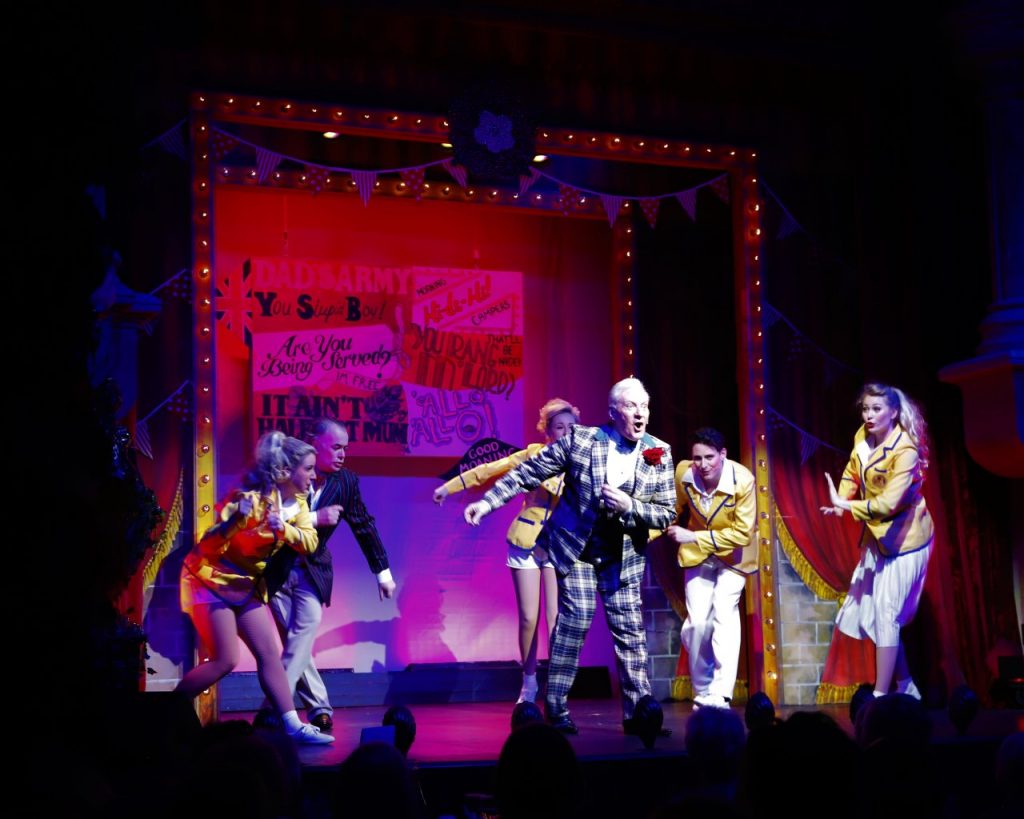 "Hi de hi, hi de ho….." Andrew Robley, with left to right, Victoria Aindow, Bill Byrne, Shelby Morgan, Ben Hutt and Charlotte Fage.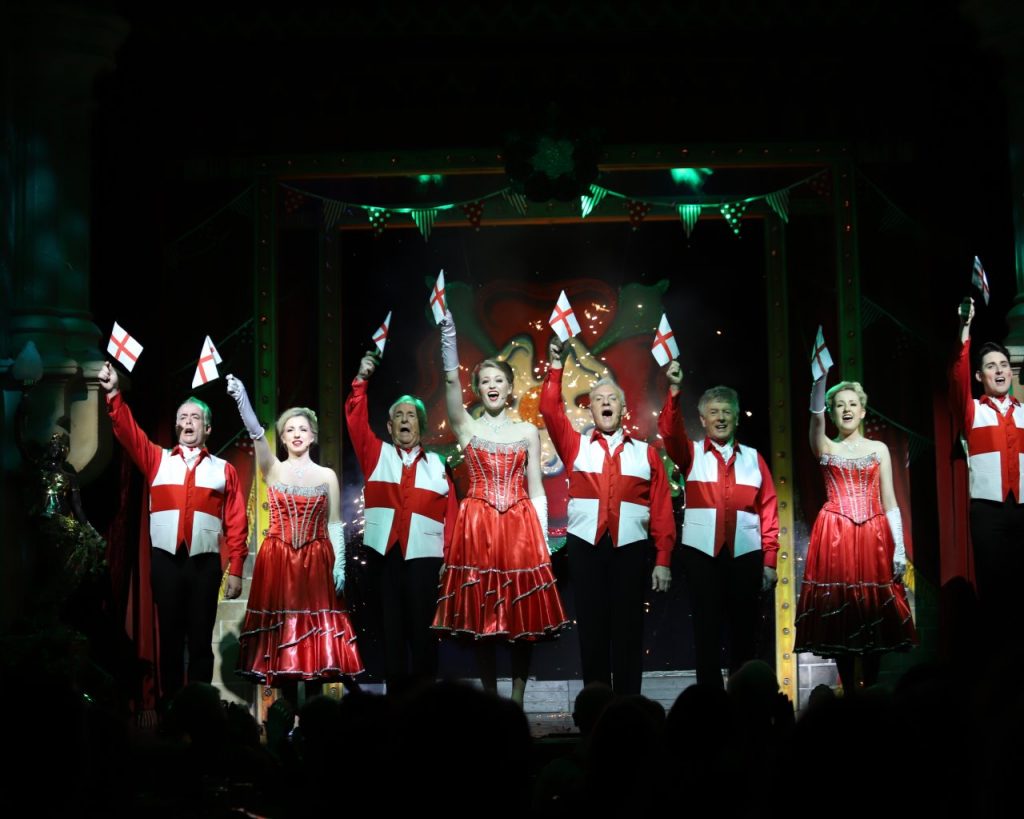 Musical Director, Tom Carradine.
The St. George's Day Show continues until May 2nd 2018. Already booking for 2019!