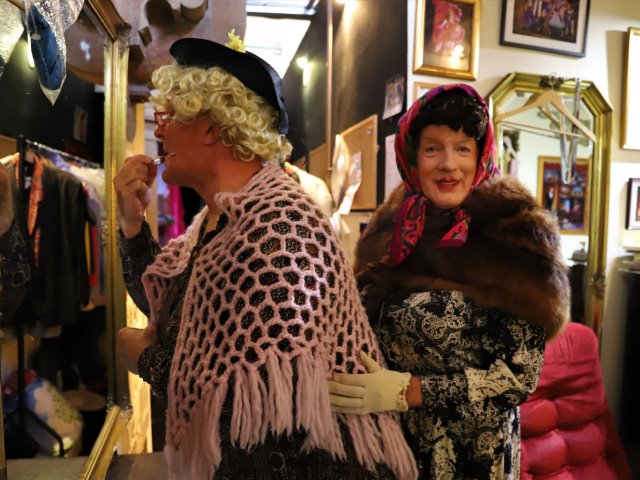 We took a peek backstage at the Cockney Sing-Song to give you a glimpse of what happens behind the scenes. Pictured above, Vincent Hayes and Andrew Robley prepare for the Flower Sellers sketch.
Ready in their 'pearlies', left to right Laura Hayward, Vincent Hayes, Paul James and Lucy Reed. Below, Stage Manager, Rhys Mann keeps everything running smoothly, along with Lisa Dempsey in the costume department.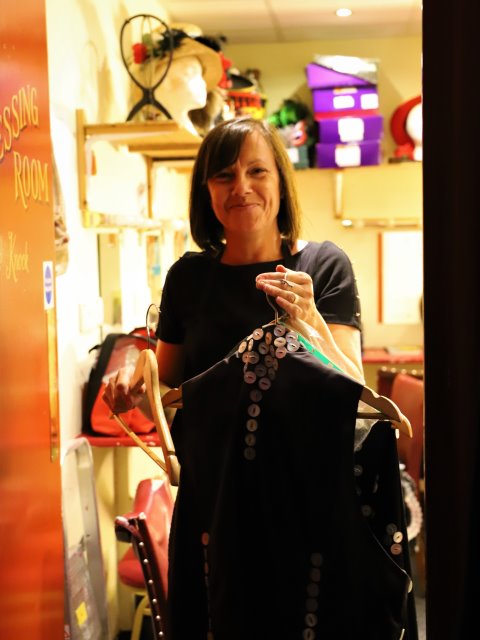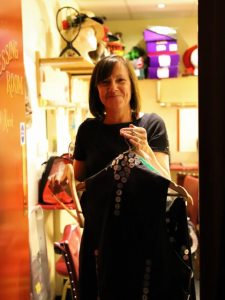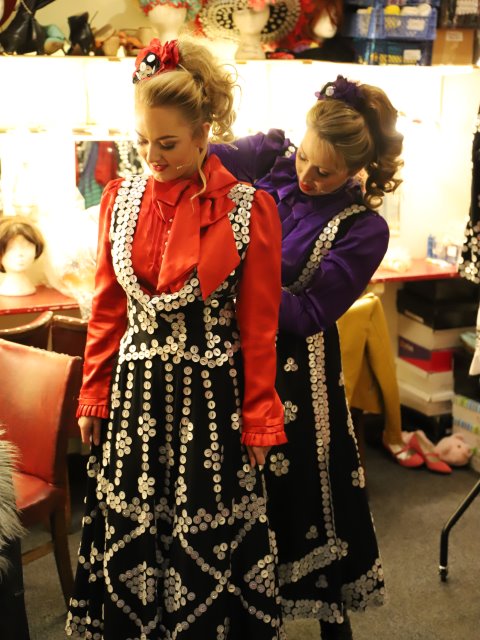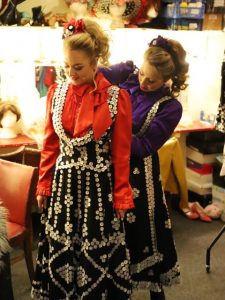 Five birthdays were celebrated backstage during the interval! All our "Summer-borns": left to right, Andrew Robley, Paul James, Lucy Reed, Lisa Dempsey and Laura Hayward.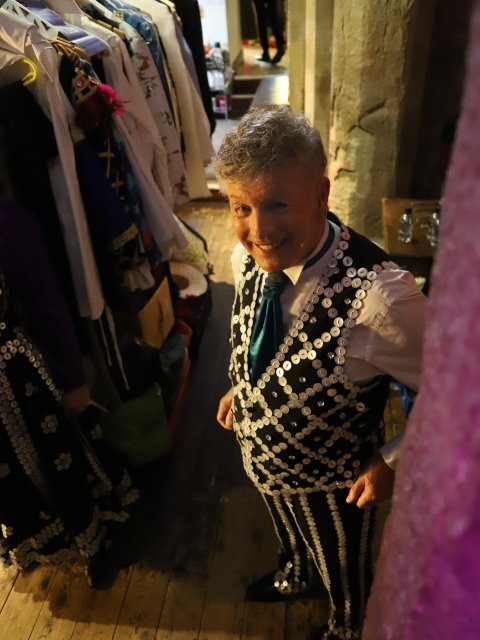 Ready for the second half! Vincent Hayes prepares to go on stage.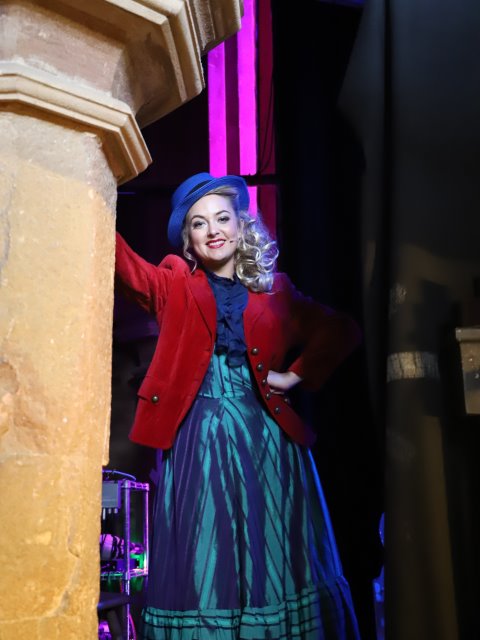 Next up! Lucy Reed as Eliza from My Fair Lady, ready for her second half duet with Laura.
Our very own Cockney Flower, Paul James, 'takes 5' before taking to the stage with Vincent and Andrew in the Flower Sellers sketch.