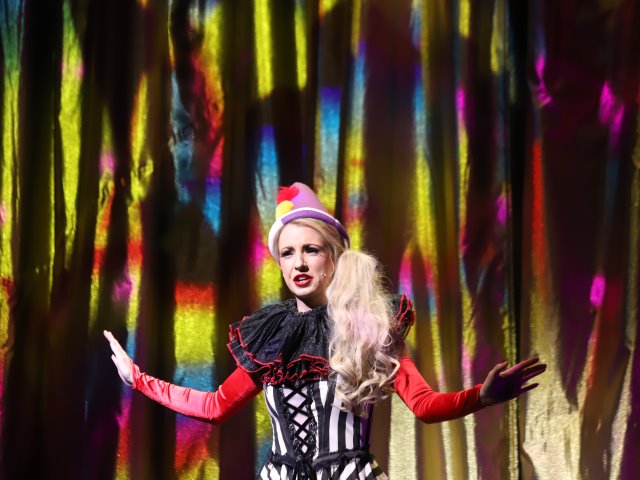 One of the world's most successful musical theatre and film songwriters, with acclaimed shows in the West End and on Broadway and taking Hollywood by storm in a glittering career spanning six decades, Leslie Bricusse, was born and educated in Pinner.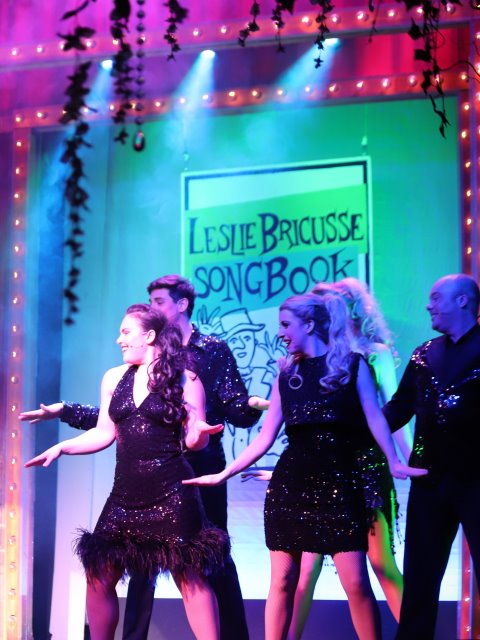 Leslie Bricusse cut his teeth at the Cambridge Footlights Club in the 1950's. He won a Grammy Award in 1963 for "What Kind of Fool Am I?" for Song of the Year, an Academy Award in 1967 for "Talk to the Animals" for Best Original Song, and a 1982 Academy Award for "Victor/Victoria" for Best Adaptation and Original Song Score. Over the years he has collected two Oscars and no less than eight Ivor Novello Awards. After receiving the coveted Kennedy Award for consistent excellence in British songwriting from the British Academy of Songwriters, Composers and Authors, he became only the fourth Englishman to be inducted into the American Songwriters' Hall of Fame (following in the giant footsteps of Noel Coward and Lennon and McCartney).

This year's St George's Day Show at Brick Lane Music Hall includes a tribute to Pinner's own Leslie Bricusse, with a stunning selection of his songs, chosen and arranged by Musical Director, Mr Tom Carradine.

Opening with Bricusse's personal favourite, "Pure Imagination" from Willie Wonka and The Chocolate Factory, the selection of songs spans from such all time classics as "Feeling Good" and "Once in a Lifetime", through to the great Bond themes "You only live twice" and "Goldfinger", to the haunting "What kind of fool am I?"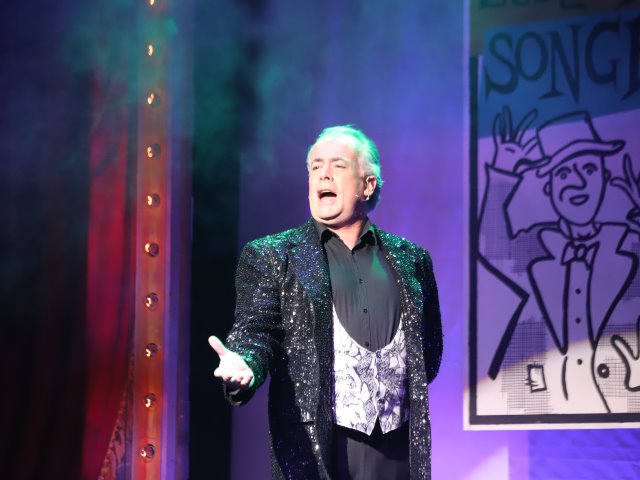 Pictured, from top of page: Top picture – Victoria Aindow. Performing as clowns – Ben Hutt and Chris Draper. Singing "Goldfinger" Betty Jones. Above, Bill Byrne.
"Leslie Bricusse, one of the most accessible, talented, and singable lyricists of the modern era." Richard Voyce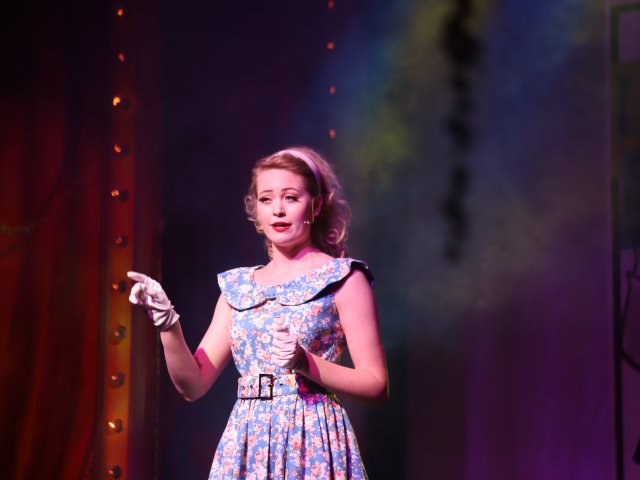 Pictured above – Charlotte Fage. Below -Vincent Hayes leads Brick Lane Music Hall's own tribute to Leslie Bricusse.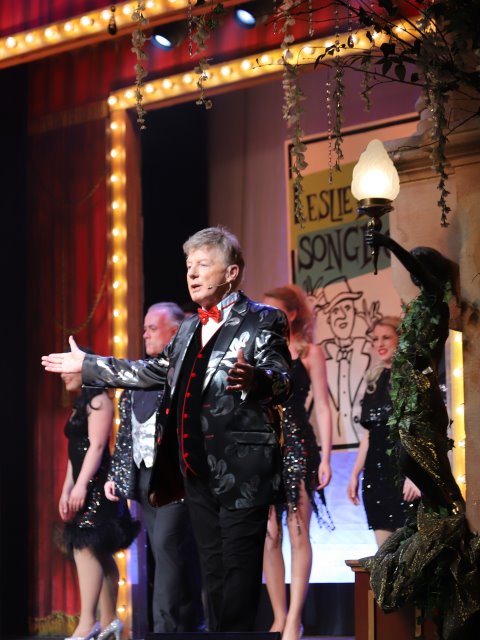 The St George's Day Show. Brick Lane Music Hall, April 23rd – May 2nd 2019.