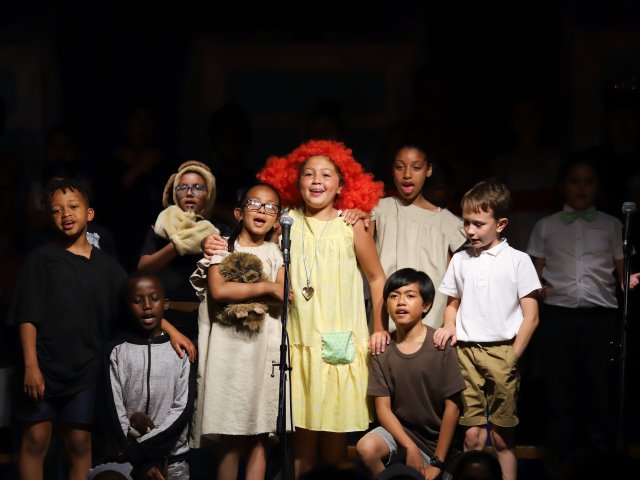 As the school term comes to a close, final performances of Annie have been taking place in the seven Newham Schools taking part in the Brick Lane Music Hall 2018 schools programme.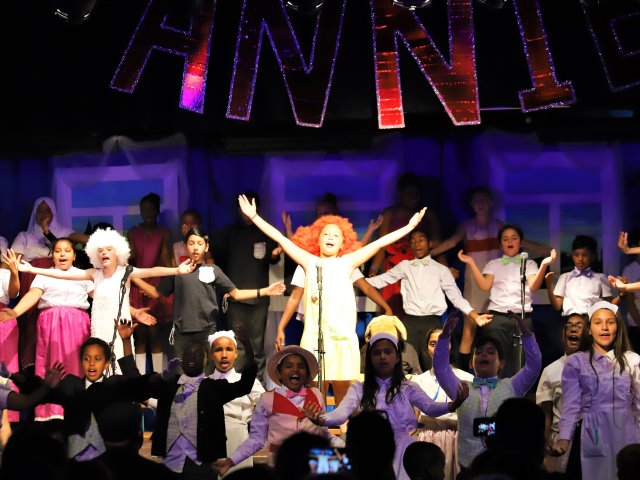 These included Tollgate and Cleves Primary Schools, both part of the Boleyn Trust, which is a not for profit multi-academy trust formed on the 1st January 2017 with the aim of delivering "the highest expectations and outcomes for pupils in disadvantaged communities".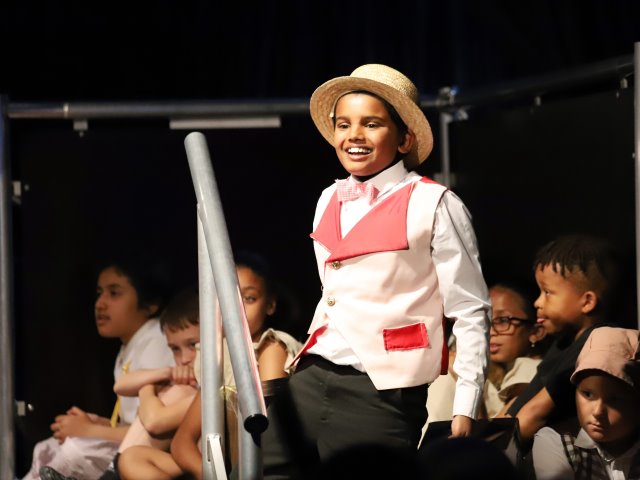 A number of Newham schools are rated Outstanding by Ofsted, with these schools in particular achieving top results. On the day of the performance at Cleves School, Head Teacher, Sarah Lack, announced that they had received the news that their results in the national literacy tests this year were over 20% higher than the national average.
Pictured, Sarah Lack Head of Cleves Primary School with Jordan Langford who worked across all the schools, choreographing the performances.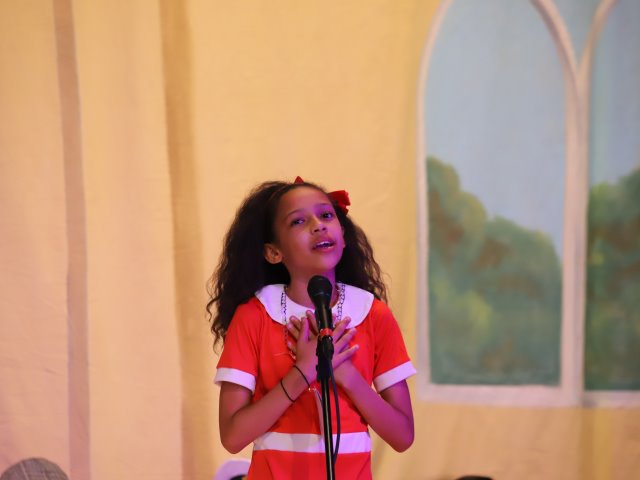 Pictured above and below, Year Six performers at Cleves Primary School. Top pictures performances at Tollgate Primary School.
Below, Vincent Hayes with Tom Canning, inspirational Head of Tollgate Primary School and Executive Head of the Boleyn Trust.