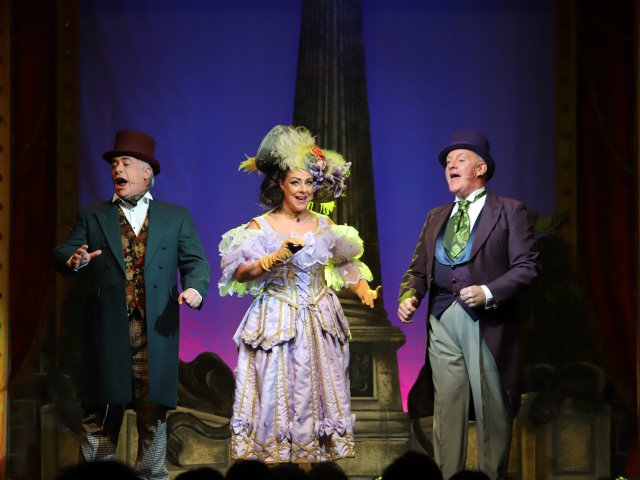 We held our first ever Murder Mystery show at Brick Lane Music Hall this week – Murder at the Music Hall!
A Music Hall show was not what it seemed, with murder and intrigue on and off stage. Starring Andrew Robley, William Byrne and Hayley-jo Whitney, plans had to be changed as the show was interrupted in the light of unusual happenings. Pictured above, the show's host, Paul James, with 'Stage Manger' Rhys Mann, who wrote and produced the show with Zara Kattan.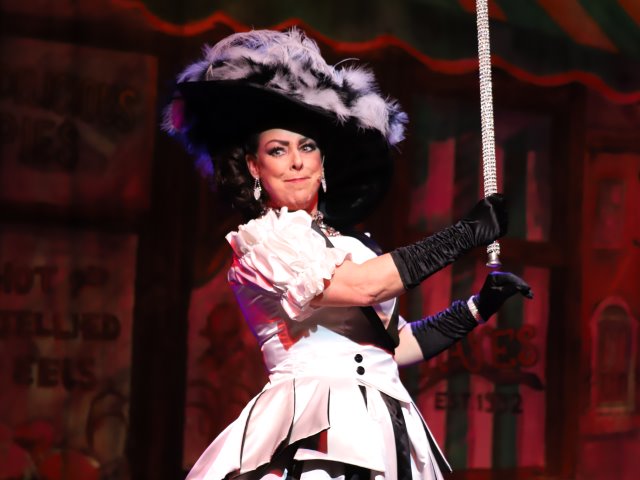 In true Brick Lane Music Hall style, the show had to go on! But it was not long before the police were called and special constables arrived on scene – in the form of David Phipps-Davis and Ben Hutt.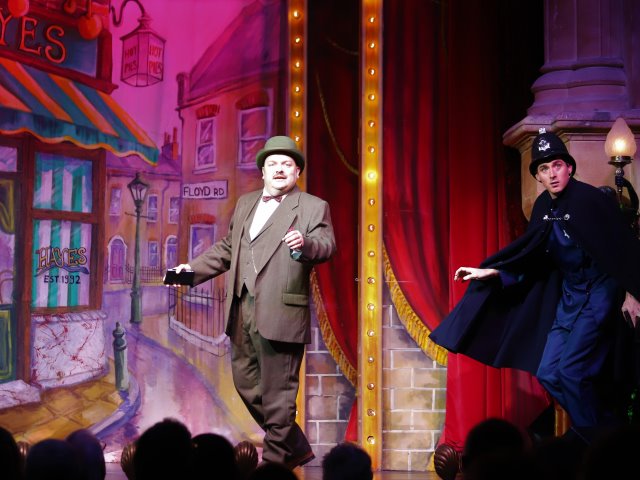 The show continued as the detectives undertook their investigations, including interviewing members of the audience, many of whom had come in costume to join in with the spirit of the show.
Murder at the Music Hall runs for one week only, but it seems this could be a regular fixture in our annual calendar – contact the Box Office for details and bookings for next year's show…..