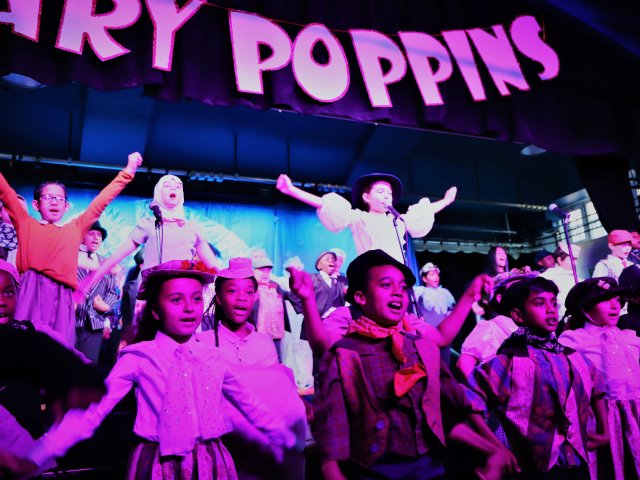 Brick Lane Music Hall is proud to work regularly with local schools across the Borough of Newham. This year's summer schools programme has been in progress for the past six weeks, with professional artists from Brick Lane Music Hall working in three teams to coach Year Six students in seven schools to present end of term productions of the musical, Mary Poppins.
This year, the schools participating are Tollgate Primary School, New City Primary School, and Selwyn Primary School in Plaistow; Cleves Primary School and Central Park Primary School in East Ham; Monega Primary School in Manor Park; and Shaftesbury Primary School in Forest Gate.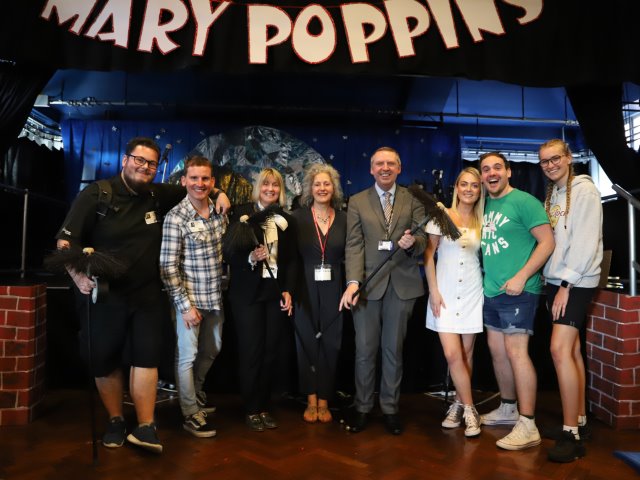 Pictured above, Mary Poppins – as performed by Year Six pupils at Tollgate Primary School, and some of the Brick Lane Music Hall team with proud Head Teacher Emma O'Connor and Principle Executive Headteacher, Tom Canning OBE (right to left, Sophie Hall, Jordan Langford, Lucy Reed, Tom Canning OBE, programme coordinator, Zara Kattan, Emma O'Connor, Sam Sadler and Kieran Poynter).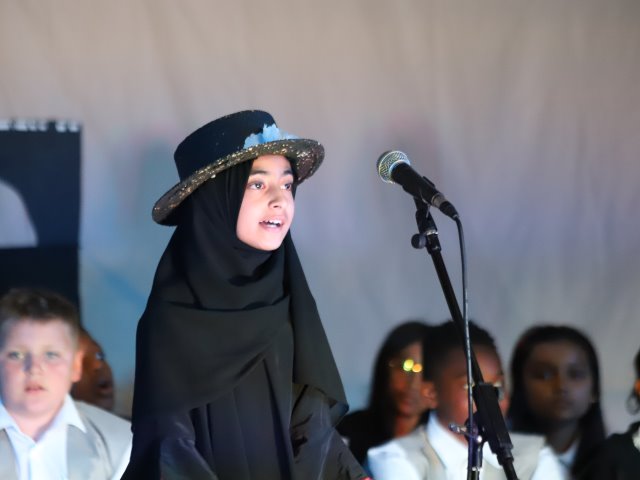 The value of the productions is not only in discovering hidden talents among the pupils, but also in giving them new confidence as they make the sometimes daunting transition from the familiarity of primary school to their new secondary schools.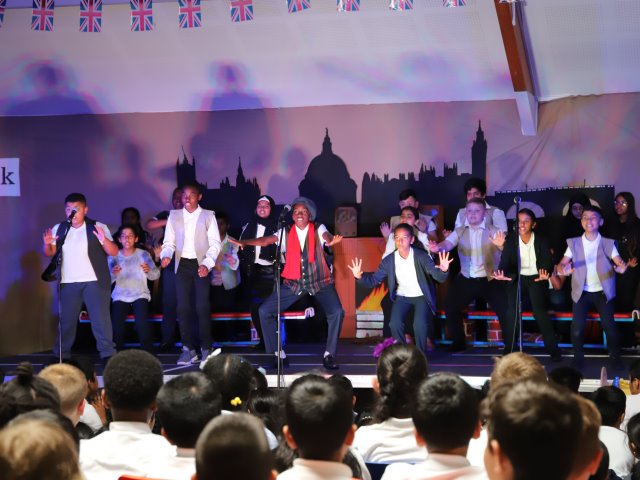 Each of the Year Six groups gave two performances, the first to the younger children in the school during the afternoon, and the second to the parents later in the day.
Pictured above, one of the Year Six performances of Mary Poppins at Central Park Primary School, who had two Year Six groups, and some of the Brick Lane team, led by Vincent Hayes, who gave the pupils an inspirational talk prior to their performance for their parents.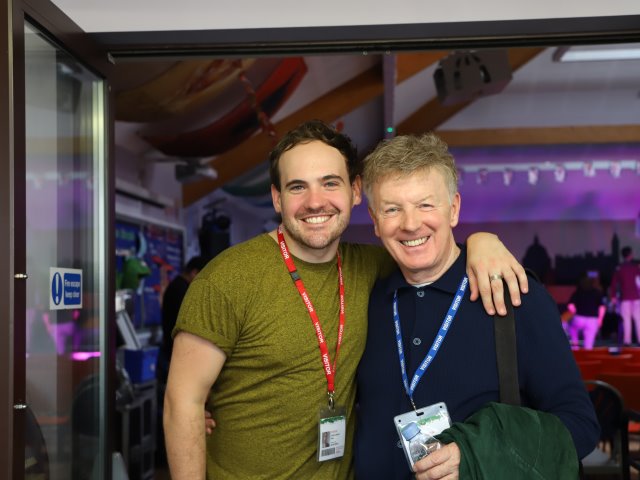 Vincent Hayes with Jordan Langford, who choreographed the shows, managing to coordinate the eight shows across seven schools.