In between our New Year's Show double bill on Saturday, and rehearsals for Mother's Goosed which started in earnest this week, the intrepid trio that is Andrew Robley, Lucy Reed and Martin Layzell took a trip to Streatham to perform for the Darby and Joan Club. Housed in the historic Woodlawns Centre, the Streatham Darby and Joan Club is believed to be the first ever Darby and Joan Club in Britain. Its opening was the subject of a Pathé News report in 1942!

Today the Streatham Darby and Joan Club is the last remaining independently run older people's day centre in the London Borough of Lambeth, with a small team still working hard at bringing the older members of the community together as a vital way of overcoming social isolation.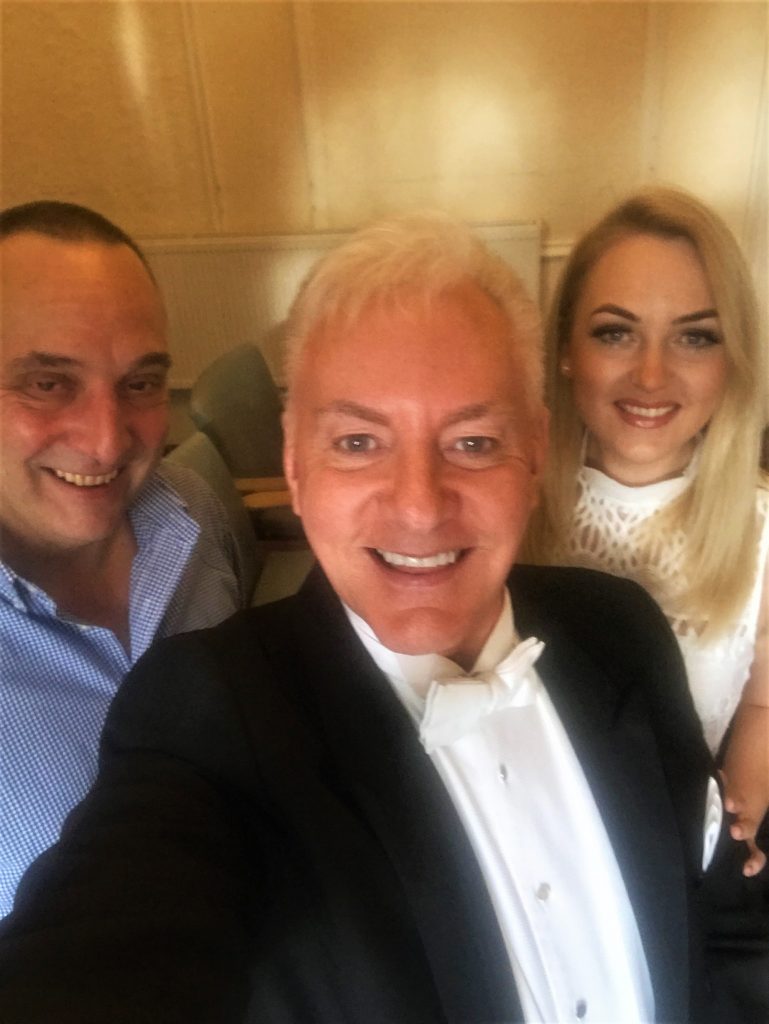 Ready for the show! Above, Andrew Robley with Lucy Reed and Musical Director, Martin Layzell.
Thanking us for the show, one of the organisers told us:
'To say how brilliantly your artists interacted with our very mixed assortment of oldies! is wonderful, and our folk will remember this for ever! It was an absolute joy to be there. I really cannot thank you enough.'