With the culprits from our last murder mystery night safely behind bars, Brick Lane Music Hall have decided to take the plunge with another Music Hall who-done-it.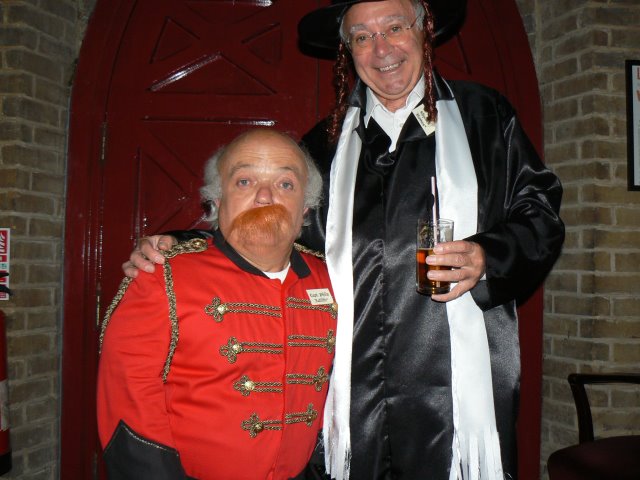 Rusty Goffe and Chris Emmett at The Last Gasp Murder Mystery night in 2009.
This October we will be holding our first ever series of Murder Mystery shows, where the audience is invited to help us solve a murder during the show! With an evening show on Saturday, October 27th, lunchtime shows on October 23rd, 24th and 26th and matinees with afternoon tea on October 22nd and 25th, the audience is invited to come in period costume and play their part in solving a dastardly crime that will take place before their very eyes!
The Last Gasp, Brick Lane Music Hall, 2009.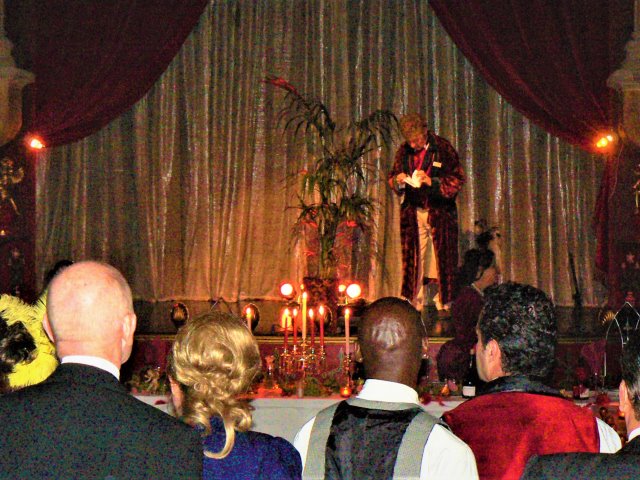 Don't miss Murder at the Music Hall – October 22nd – 27th 2018.