Vincent Hayes' award of an MBE earlier this year was in recognition of his commitment to keeping Music Hall alive in Britian. Central to this is holding regular auditions and attending end-of-year shows to give emerging young performers a chance to appear at Brick Lane Music Hall. Following one such audition, held at the Dance Attic Studios in Fulham, Joni Talks was invited to perform at Brick Lane Music Hall in 2009.
Although she had only recently graduated from the musical theatre course at RADA, Joni seemed instantly at home in the shows, starting in the Cockney Sing-Song and then appearing in our annual Wartime Music Hall Show. It was as if she had been born to sing the heart-melting songs of the era. When we asked her about her affinity with songs which were popular so many years before she was born, Joni said that she had her Grandparents, Nora and Arthur, to thank. She had loved to sing along to the songs with them as she was growing up.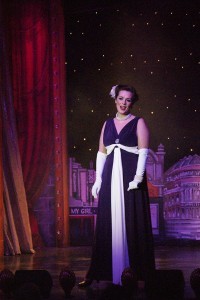 This is now Joni's fifth year appearing at Brick Lane Music Hall. She has become a well-established member of the team, appearing regularly in our Wartime show, as well as other shows across the board, from regular Music Hall shows to Divas and the Sixties shows. We all have a lot to thank Nora and Arthur for, who could not be more proud of their talented protégé and are regular visitors to the shows.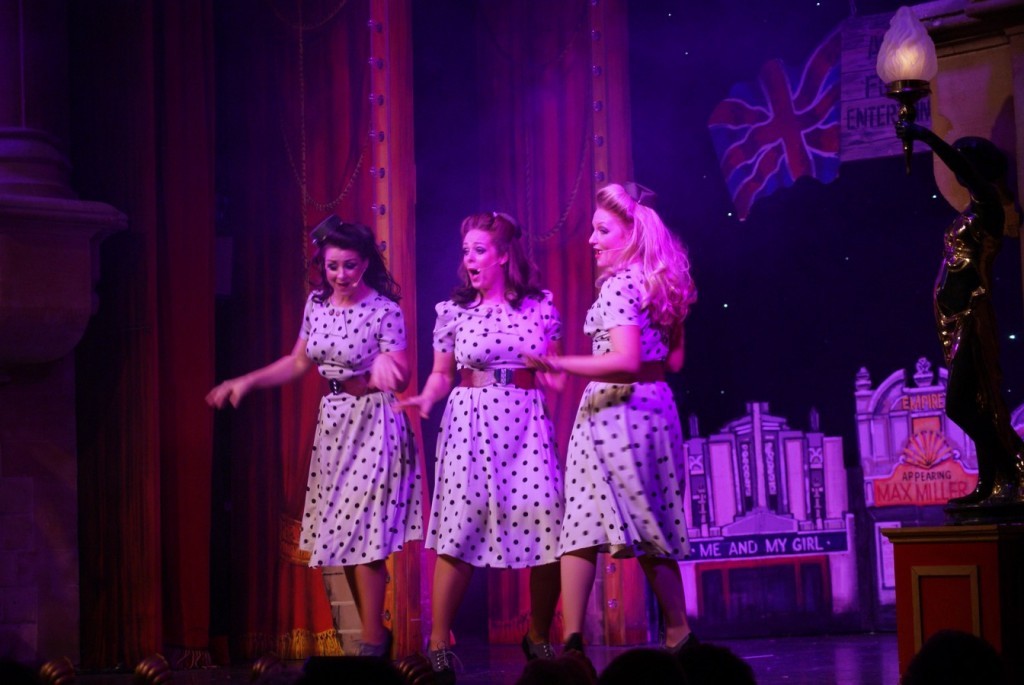 There'll Always Be An England – A Wartime Music Hall Show is ON NOW and plays until Saturday, 9th November. Pictured above, Joni Talks with Saskia Brynne (right) and Hayley-Jo Whitney (left). The exciting new show also stars Vincent Hayes, Paul James and William Byrne. Don't miss it!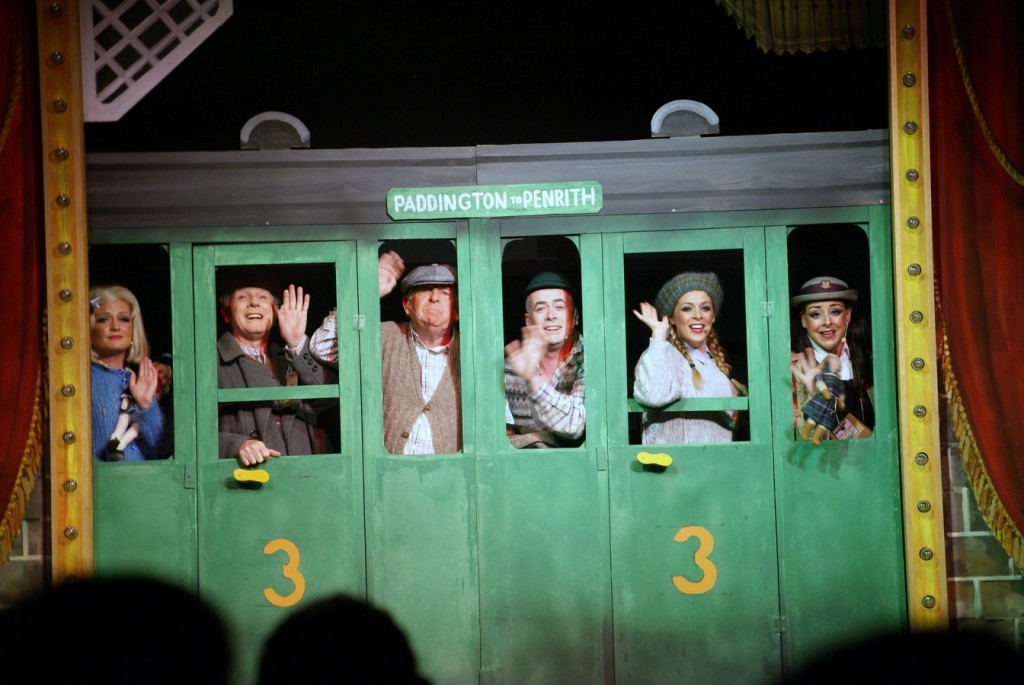 On Remembrance Sunday, 10th November, Brick Lane Music Hall hosts the Annual Remembrance Sunday Service in conjunction with the Silvertown British Legion who parade from Albert Road with members of the Scott's band. All welcome.